Since January 2013, Alison has been writing a monthly "Travel Deals" column for the San Diego Union-Tribune. The column aims to help readers stretch the dollars they spend on travel – so that they can ultimately do more traveling.
"Travel Deals" runs in print on the first Sunday of each month in the newspaper's Travel Section; it appears online a few days earlier. Watch for it – and be rewarded by getting first crack at the month's most tantalizing travel bargains.
In the meantime, check out these recent columns:
The Grand Canyon Railway and Hotel in Williams, Ariz., is offering a 30 percent discount for both the hotel and train for U-T readers. Photo/Scott Temme
San Luis Obispo Will Pay For Your Uber Driver
Head north to explore the San Luis Obispo wine country, and the city will pay for your designated driver. Stay at least two consecutive nights by the end of November, excluding Saturday arrivals, and the city will give you a $100 Uber credit for use exploring coastal wine trails, visiting harvest events and enjoying local farm-to-table dining. To get the credit, book at any City of San Luis Obispo lodging property. (Options range from Motel 6 for $56 a night to the brand new Hotel SLO where nightly rates start at $400.) Once you've booked, email your lodging confirmation to … Continue reading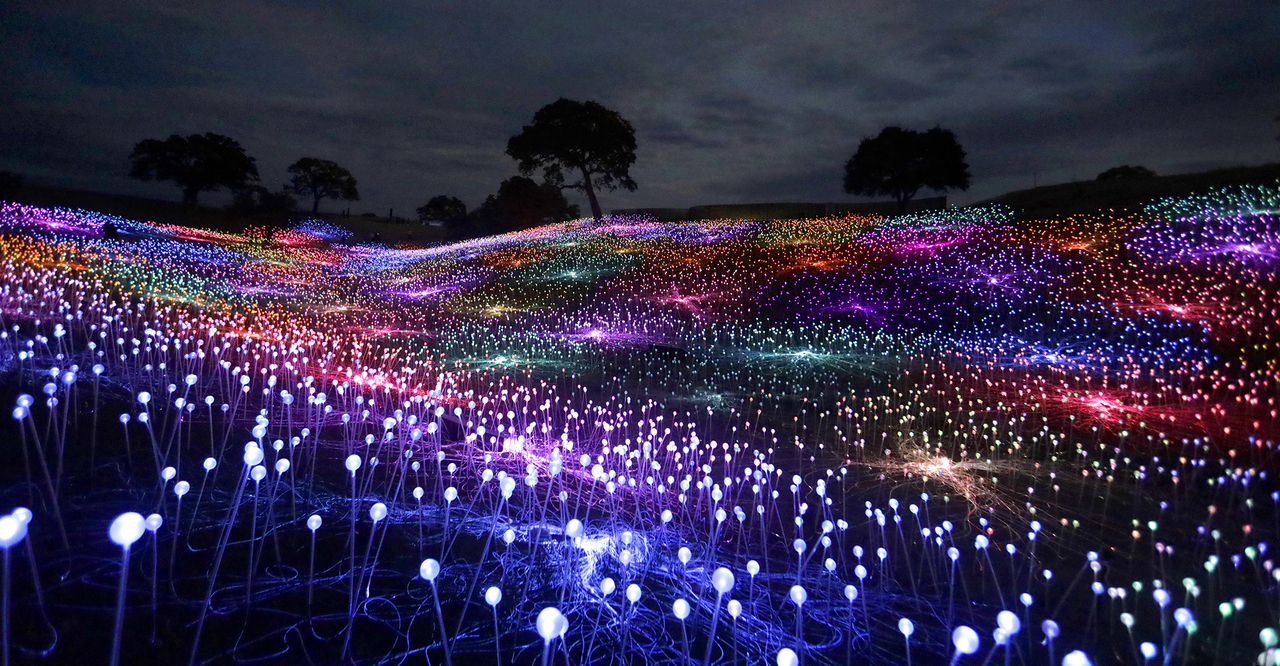 The Field of Light display at Sensorio in Paso Robles. Several nearby inns are offering discounts for visitors. Photo/Laura Dickinson
Book Autumn Specials at National Parks and Beyond
Early fall is a great time to travel. Summer crowds are gone, weather is beginning to crisp and cool, foliage is about to start its colorful autumn dance — and prices are down. It's the perfect time to visit national parks and recreation areas that are usually jammed in summer. At Mesa Verde National Park in Colorado, for example, the Far View Lodge has an "End of Summer" special with rooms for two starting at $109 … Continue reading
Horseback riding is part of the package at Northern Arizona's Mormon Lake Lodge.
August Deals: Arizona, Vegas, Hawaii
Play it cool in Northern Arizona's Coconino National Forest. That's where you'll find the Mormon Lake Lodge, tucked into a dense grove of ponderosa pines. The 300-acre retreat is offering trail ride getaway packages Sunday through Thursday nights through Oct. 15. Options include the "Sunrise Mountain Saddle Up" for two for $198. It includes an overnight stay in an Elk View cabin, early morning 90-minute guided horseback riding, plus wrangler breakfasts. Late risers might choose the … Continue reading
The historic Arizona Biltmore Hotel, a Waldorf Astoria Resort in Phoenix, is offering a hard-to-resist all-inclusive package through Aug. 30.
Cool Deals: Universal Studios, Arizona, Arrowhead…
Headed to Universal Studios Hollywood this summer to explore the new Dark Arts at Hogwarts Castle or Jurassic World — The Ride? Before you go, consider purchasing a California Neighbor Pass. For $149, you'll get to choose any day for your first visit — and then you'll get to return free to the park on more than 175 days (including select weekends) over the following nine months. A single-day general admission ticket this month starts at $124, so this is definitely a deal. The Neighbor Pass allows guests to experience all rides/shows in the park and includes … Continue reading
The "Visit Philly Overnight" package includes free rides, roller-skating and restaurant discounts.
Package Makes Philly a Bargain
More than 40 hotels in Philadelphia have teamed to woo travelers to their city this summer. The "Visit Philly Overnight" package includes everything from free hotel parking to tickets to Philly's most popular science museum and its new "Marvel: Universe of Super Heroes" exhibit. Visitors get free roller-skating (including rentals), Ferris wheel and carousel rides — plus two free single-day, all-day-use passes for the city's popular PHLASH downtown shuttle. A $25 gift card for use at Garces restaurants in Philadelphia is included. (Visit Philadelphia officials say the perks have a value of $286.) Participating hotels range from the Sleep Inn Philadelphia, where rates start at $129 a night, to the Rittenhouse Hotel, where rooms go for…Continue reading
Pay as little as $112 a night at Civana, a luxe spa resort in Carefree, Ariz.
New Colorado Resort Offers 2-for-1 Booking
Granby, Colorado's River Run, a brand new resort for those who enjoy the outdoors, is offering a buy-2-get-2-free deal exclusively for our readers. Book this month for RV site rentals between July 1 and Oct. 15 (when the RV season closes) — or book cottage rentals valid through the end of the year. Stay two consecutive nights and you'll get two more consecutive nights free. (Stay a minimum of four nights, a maximum of … Continue reading
The Hilton Waikoloa Village on Hawaii's Big Island has an all-inclusive deal for Union-Tribune readers. / Hilton Waikoloa Village
Deals: Big Island, Vermont Spa, Tahoe, Oregon
Hilton Waikoloa Village on the sunny Kohala Coast of Hawaii's Big Island is extending a rare all-inclusive deal for Union-Tribune Travel Deals readers. Book April 7-14 for stays starting April 14 through Dec. 19. You'll get daily breakfasts and dinners (including luau dining), plus unlimited beer, wine and cocktails through your stay, along with accommodations in the resort's Ocean Tower, access to three pools and the resort's lagoon beach, a prime spot for snorkeling. You'll get to participate in cultural classes such as lei making, hula dancing and ukulele playing, as well as daily fitness classes. The 62-acre oceanfront resort has a full-service spa and two championship golf courses. With this deal, rates start at … Continue reading
Guests enjoy the Friday night Fireworks show at Hilton Hawaiian Village. Courtesy photo
Deals: Waikiki, Disneyland, wine country
Hilton Hawaiian Village on Waikiki Beach is offering half off all suites for stays from March 13 through Dec. 19 — but you'll have to book between 11 a.m. (PST) on March 6 and 8 p.m. on March 13. It means guests will pay just $223 a night for a junior suite, which includes a roomy relaxation area and a balcony or lanai. One-bedroom corner suites in the Tapa Tower, normally $610 a night, will go for $305 nightly; you'll get a separate bedroom with an ocean/resort view, plus a large parlor and a pair of balconies. Celebrating a special occasion? Consider splurging on one of the resort's specialty suites: For half the usual $1,810, get a night in the 14th floor Presidential Suite in the Ali'i Tower, best known as the King Suite, because it's where Elvis … Continue reading